Accommodation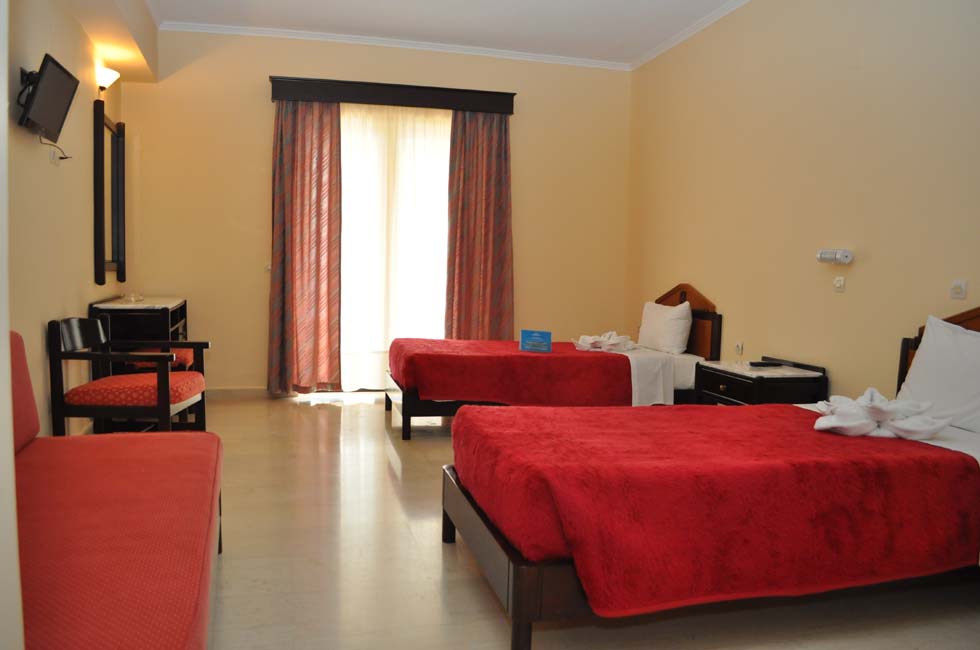 The OAC has 60 rooms which are all double, with either two beds or one double bed. Five of them are suites. All have their own bathroom and most have a sea-view and air-conditioning. Two rooms are specially arranged for accommodating people with special needs. If the number of participants exceeds the accommodation capacity of the OAC, nearby hotels are used.
Unless otherwise arranged, the OAC offers breakfast and two meals per day, which are served in one of the three dining rooms of the Foundation (seating 150, 35 and 20). During the summer months, when the weather allows so, meals are served on the OAC's large veranda, which has a unique view of the sea.
Breakfast is offered as a buffet, while lunch and dinner are either served or offered as a buffet.
---